Where to buy CBD Hemp oil.
A guide to buying CBD oil and cannabidiol skincare in 2020.
CBD Hemp oil is available for purchase worldwide from many vendors both online and in stores. A simple google search will yield hundreds of results on where to buy CBD. We hope to help you narrow down the decision and get the best value for money on these pricey oils. We will go through which types of CBD oil can be bought where in the world – for example country laws regarding full-spectrum, broad spectrum & CBD isolate), and what to look for in terms of certifications to narrow down your choice in CBD oil vendors. CBD oil is not a cheap product by any means, and there are multiple vendors selling CBD oil at high prices with absolutely no quality control measures or certifications on their production facility. One can easily pay a 20 – 100% premium in price for an inferior CBD oil. Lets help you save up to $80 on a bottle of CBD oil by shopping smart.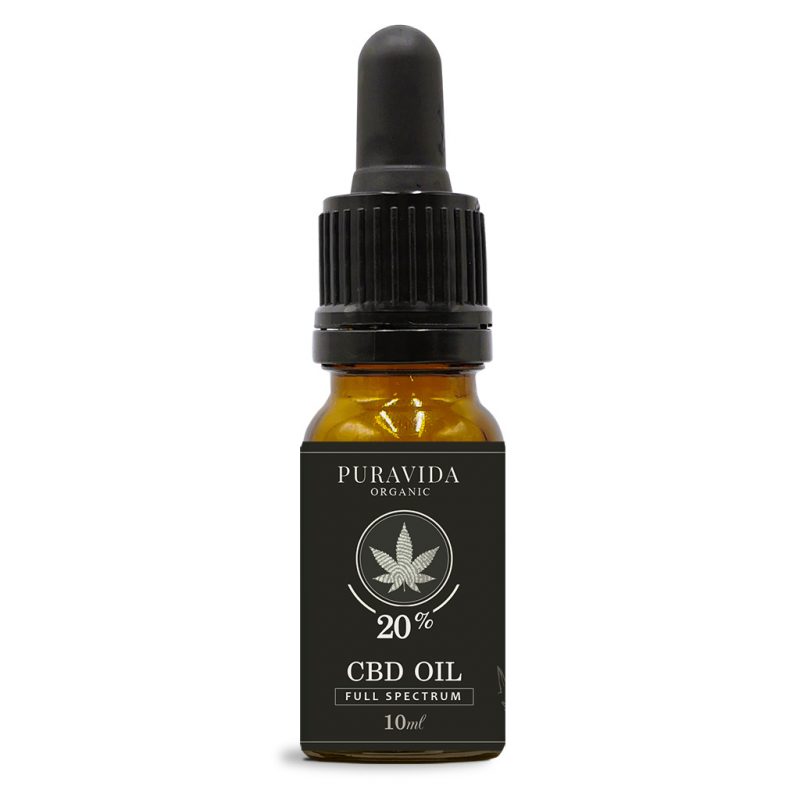 Is it legal to purchase CBD oil in my country?
Disclaimer: Laws are constantly changing in this industry, and although we have made best efforts to keep this section updated the information below may not be accurate at the time of your reading. This is intended as a broad overview as of the date of writing. Please confirm CBD products (e.g. especially those containing THC) are legal in your country before purchasing.
This question depends heavily on the CBD oil you plan to buy and importantly which part of the hemp plant the extract comes from. There are three types of CBD oil being sold on the market, and two main types in terms of legal status.
In terms of legal status, one criteria is if a CBD oil contains THC or is THC-free. With the majority of countries allowing the purchase of THC-free CBD oil. Oil's which do contain THC (the psychoactive element of the hemp plant) are legal in a growing list of countries including (at the time of writing) the United Kingdom, Italy, South Africa, Croatia, the USA and Brazil to name a few. It is also extremely important which part of the plant the CBD extract came from – did it come from the leaves, the flower, the seeds?
CBD Legal Status - World Map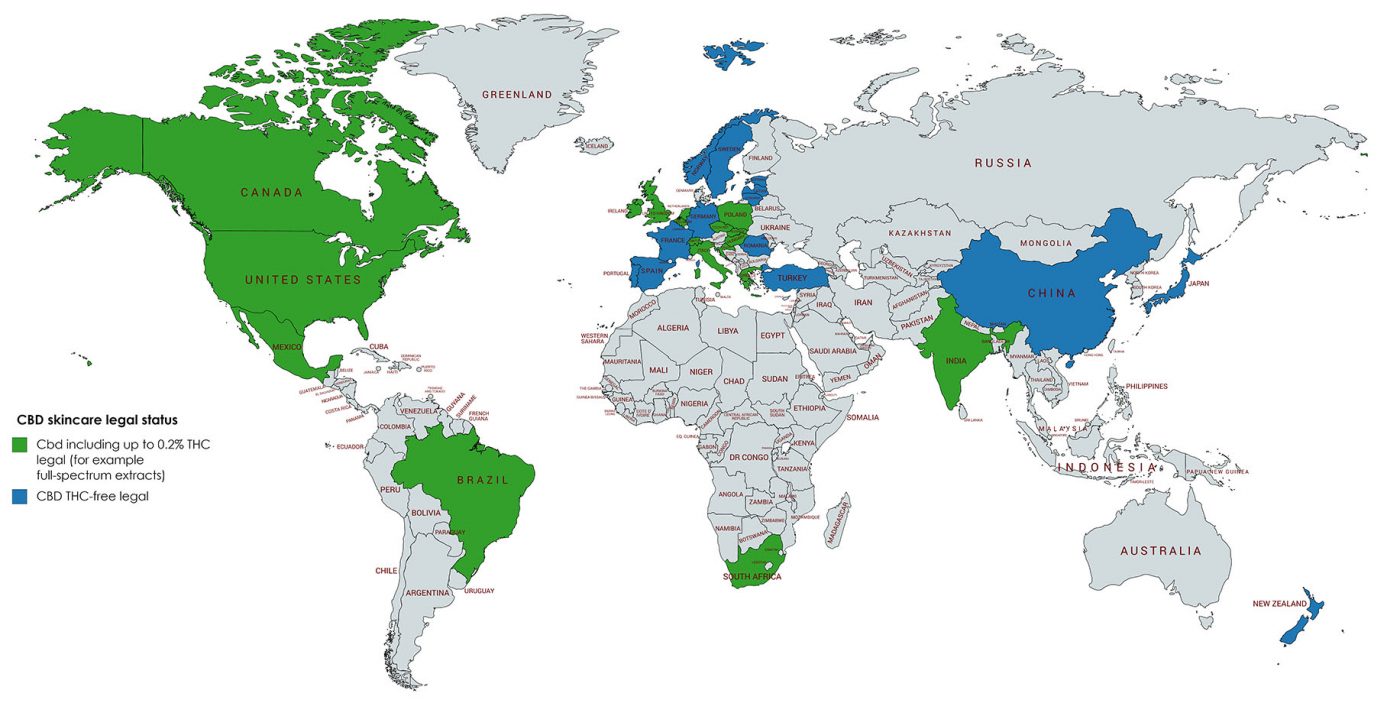 As can be seen in the map above many countries allow people to buy CBD oil and skincare online or in stores without the need for a doctors perscription. With the countries colored in green having the most relaxed laws and allowing full-spectrum CBD products with up to 0.2% THC to be freely bought. In the blue colored countries you can purchase broad spectrum and CBD isolate oil and skincare as it is THC-free.
How to choose a Good Vendor?
Once you know whether CBD is legal in your country the next step would be to choose a good vendor. The CBD industry is becoming extremely saturated with everyone hopping on the bandwagon lately. This should be great for the consumer to offer them a wide selection, but it is resulting in low quality CBD products that dont work well and cost a fortune. We have some guidelines on how to seperate the good from the bad.
Look for products that are certified. This really is a no-brainer, but many people still buy products based on nothing more than an appealing label. When you're paying the high price CBD-oil commands, one should pay extra attention to third part qualifications. Any-one can claim their product is high quality or 'premium'. But less than 0.1% of vendors actually take the time and spend up to 2 years getting a third party certification to prove it. 
Look for certifications such as Cosmos Organic, Cosmos natural, Soil association or Eco cert. These are the most highly regarded certification boards certifying the ingredients are truly organic, traceable to source, and made in an environmentally sustainable manner.
Where to buy Pura Vida Organic Certified CBD Hemp oil.