Anti-ageing facial elixer with CBD
What's the first thing that comes to mind when someone suggests you use a facial oil?
Today we are going to give a thorough explanation on our CBD facial elixer, why it is so effective as an anti ageing serum, and why CBD is another potent ingredient to add to your daily routine. This is one of our first in a series of product write-ups, which is based on customer feedback after using our products, the reason why we formulated the particular product and what you can really expect while using it.
Our anti ageing facial elixir is our hero product, which contains 120mg of Cannabidiol (CBD), along with 19 other powerful botanical extracts and cold-pressed plant oils chosen specifically to combat the signs of ageing, blemishes, dull skin and over exposure to the sun… Sound like something that could interest you or a friend?

Far too often we see women and men shying away from using a facial oil, because of this idea we have in our heads that oil = grease, which will cause breakouts and the very obvious oily looking skin, but, I'm here to ensure you that this couldn't be further from the truth. Using a facial oil will hydrate, moisturize and give your skin a powerful boost that is more potent and effective than what many creams and moisturizers can achieve. Using facial oils to re-balance and fix skin conditions in a millennia-old practice.
Oils work differently to moisturisers.
The correct combination of plant-based oils for your specific skin type will be able to treat very dry and flaky skin, re-balance your skins natural production of sebum – which is one of the main causes of acne (over productive sebaceous glands, along with hormones) as well as delivering a powerhouse of nutrition to your epidermis and dermis and maintaining your skins natural barrier.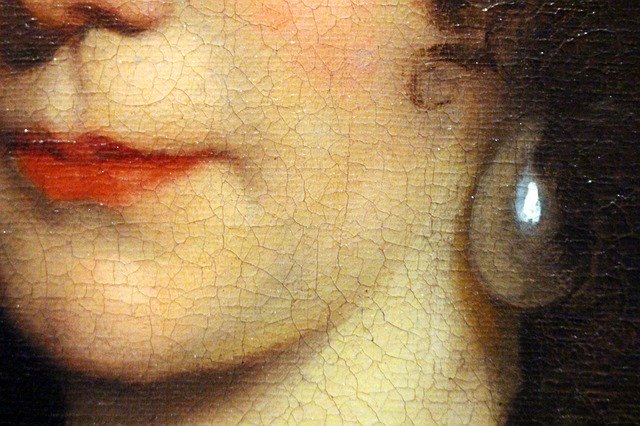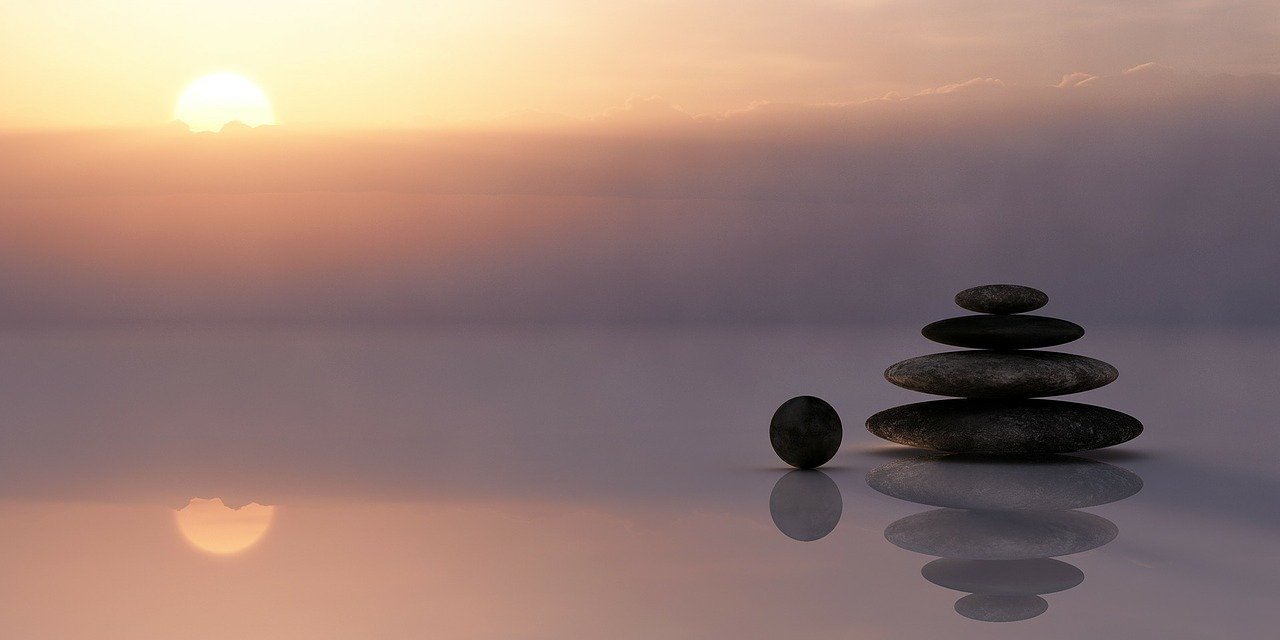 Facial oils and elixirs can be used day or night, it depends on your routine and what your skin needs at the time. My favourite time to use the CBD Elixir is in the evening as the oils I have chosen for this golden elixir are very rich and nourishing.

Did you know that like our bodies, our skin also follows a natural circadian rhythm – which is the creation of waves which trigger cells to perform certain processes at certain times of the day, with repair and renewal being at night.
While we sleep the oils work in tandem with this natural repair process. This process has ensured that I'm waking up with a luminous glow, no matter how sleep-deprived I am at times.
Older skin will find that using a skin oil at night is very beneficial, as we age the skin gets thinner, drier and lacks lustre, so to compensate we feed the skin with plant-based superfoods at night with nutrients and minerals to boost the natural repair process, leaving you looking more youthful and glowing in the morning.
Before using a facial oil you should know a few basics.

Your skin might react after the first couple of days of use, this is absolutely normal as your skin adjusts to the new ingredients you are feeding it. A few pimples may appear, and this is just your skins way of naturally detoxing.
Less is more principle, experiment with your skin and the new facial oil over a few days to find the correct balance. Always start with a small amount and see how your skin feels. If there is still a tight – dry feeling, massage in a little more oil. Don't use too much, this will result in oily skin and wasting the precious ingredients if you have to wipe it off.
If using a facial oil in the morning, be sure to leave enough time for the oil to soak into your skin before you need to apply make-up.
Facial oils are naturally scented by the ingredients present, if you are buying a facial oil which has real benefits related to the ingredients, then you should expect some very exotic and earthy aromas that you will come to love if you give the oil time, if you research the benefits and the terpene profiles of essential oils for example and the benefits they have for your skin, you will think twice about turning your nose up at a product based on its smell. In organic chemistry and skincare, synthetic aromas (like strawberry for example are not permitted).
Why did we formulate this CBD Elixir?
I wanted to create a naturally powerful anti-age potion / cocktail / age defying elixir for the skin. I wanted to combat many of the common skin ailments with one loaded product.
I had a variety of skin types in mind – acne prone, dry, sun-damaged, pigmented or blemished from weather and natural ageing.
For those of you that don't know about CBD (Cannabidiol), it is a powerhouse ingredient. It really is special as it has the capability to calm, soothe and correct all skin ailments. CBD is a powerful anti-oxidant which reduces pigmentation, and protects the skin from stress making way for your natural glow.
I chose 20 of natures most regenerative and restorative ingredients to do the job.
15 different cold-pressed plant oils with a 0-2 comedogenic rating (Always check the comedogenic rating of oils before you use them on your skin, 0-1 is a very dry oils, 2-3 takes a little longer to penetrate and 3-4 most people will break out due to the intense oiliness).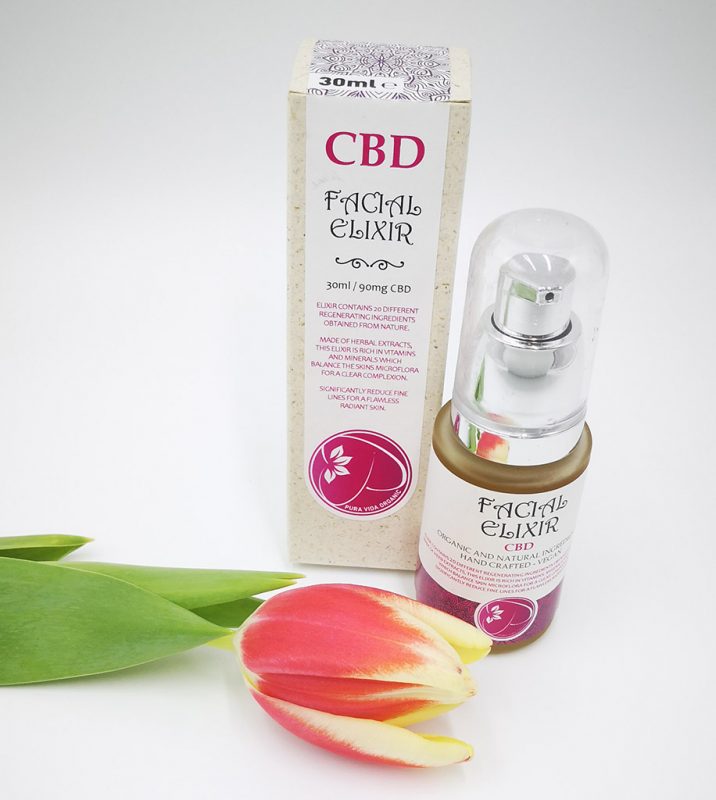 Our choice of potent botanical extracts: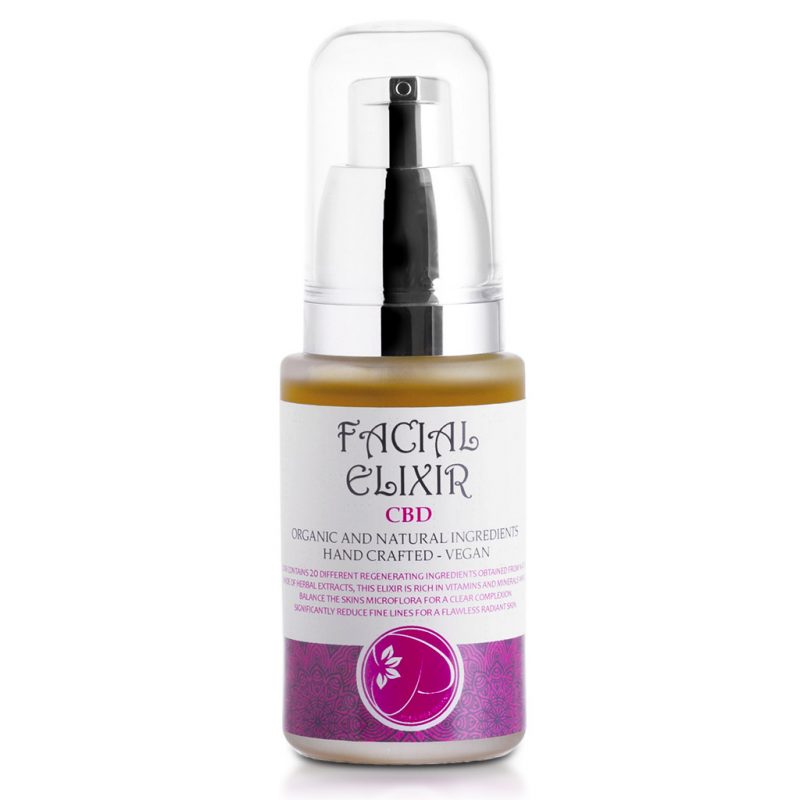 Our facial elixir comes packed with the following oils:
20 of natures most regenerative and restorative ingredients in one powerful anti-ageing elixir.